Turning your ideas to reality with our advanced 3D printing technology
Tvasta shall be technology platform owner in the machine, material and software domains which provides end to end application-based solutions for solving problems of the day
Tvasta, a first principles-based technology builder, will use the power of Automation and Robotics to build 3D Printing Platforms that enable the building of infrastructure and manufactured components faster, cheaper and in a more sustainable manner.
Tvasta will develop category-creating platform technologies that disrupt the Construction Industry by automating 80% of construction while building distributed Infrastructure solutions and mass customization of end components.
Tvasta will develop 3D printing by creating specific technological platforms that can be used for applications across the Manufacturing sector for producing mass customised end components with high precision.
We take pride in delivering high-quality, unique structures that are built to last with cutting-edge technology.
3D printers
The printers are the components that do the actual heavy lifting in the execution of 3D printed projects. They are supplemented with various subsystems that ensure continuous and seamless production. 
Raw material
'Concrete 3D printable ink' – Our proprietary material is capable of printing under various environmental conditions and can be attuned to suit the selected printing methodology. Our material is easy to use and provides high-quality finish.
Digital Construction Software
Our proprietary software, linked to the printers, helps in easy manipulation and control. The software provides the choice of preview of the part to be printed and alteration of parameters as required.
3D printing strategy
Every structure needs a unique printing strategy that is executable by the selected printers. It also takes into account the optimal material and time requirements for the project.
STAGE 2
CAD Model To C3D Print Format
STAGE 3
Marketing Concrete Paste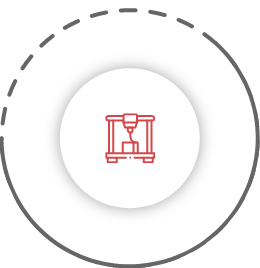 STAGE 4
The Printing Process
STAGE 6
Final Tangible Model
Types of construction
3D printing
Offsite method of 3D printing meets the requirements of space constraints in urban environments. A 'microfactory' is established near the final site location, which houses the 3D printer. This is quite useful for modular construction in which the required structure is printed in modules. These are then transported to the site after curing to be assembled.
Phase 1
Architectural Design
Conversion Of 3D Printable Format
Printing And Execution Strategy
Phase 2
Printing
Curing
Primary  Quality Check
Phase 3
Foundation Work
Transportation And Unloading Of Printed Modules
Secondary Quality Check
Assembly
Phase 4
Reinforcement
Grouting
Finishing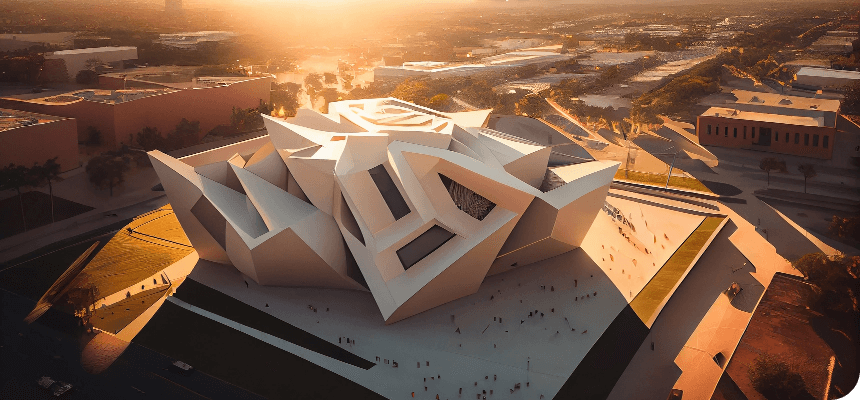 This is a large-scale construction system that can be deployed directly at site. This is a powerful printer that can print full-scale structures at site with minimum labour. This method depends on the location and size of the project and the strategy for printing will greatly differ from the offsite method.
Phase 1
Architectural Design
Conversion Of 3D Printable Format
Printing And Execution Strategy
Phase 2
Foundation Work
Printer Deployment At Site
Printing
Curing
Quality Check
Phase 3
Reinforcement
Grouting
Finishing
The Experts

Behind the Innovation
CEO
Adithya
Adithya is involved in business development through formulating collaborations with institutes for new product generation and commercialisation of our deep tech products and services.
CTO
Parivarthan
Parivarthan is responsible for the engineering aspects of 3D printers and the printing process. He also oversees the research and development activities of the company.
COO
Vidyashankar
Vidyashankar deals with the operations of the company and streamlines design, implement policies to promote company culture and vision and oversee operations to keep businesses on track.
Join our team

to make a change
Be part of an exciting and dynamic environment, driving the advancement of sustainable and accessible housing through 3D house printing technology